When you bring home your new puppy or kitten, you want to make sure it grows properly and lives a long, healthy life. Setting up an initial veterinarian visit at an El Paso animal hospital is an excellent first step. Desert East Animal Hospital is the veterinary care choice of many of the community's residents. What can you find here for your new furry friend? Let's take a look.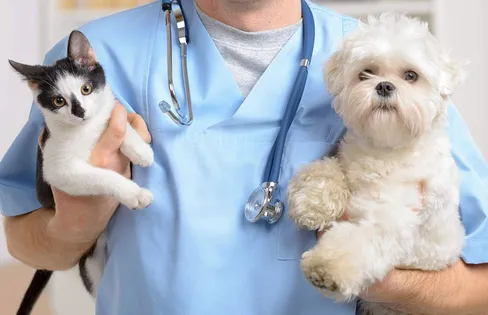 Preventative Care
A veterinarian isn't just for illnesses. It is so much easier to keep your pet healthy than it is to treat an illness. Yearly wellness visits, vaccinations, and information regarding food, training, and more can give your pet a great start in life as well as catch any possible medical issues before they become problems. Preventative care includes wellness checks, vaccinations, and getting your pet spayed or neutered.
Vaccinations
Vaccinations are often given as early as six to eight weeks of age. These shots were created to help prevent certain diseases in your pet that would almost certainly result in early death. These diseases include parvovirus, distemper, and rabies. In addition to vaccinations, our veterinarian can help you keep up on preventing diseases from parasites such as fleas, ticks, and heartworms.
Spay and Neuter
Having your pet spayed or neutered is also considered good preventative medicine. Besides preventing unwanted pregnancy, these procedures have been proven to prevent or lessen the chances of certain kinds of cancer in your pet. The procedures help behavioral problems such as certain aggressive behavior, territorial marking, and roaming. Pets that are spayed or neutered often live longer.
Microchipping
Having your animal microchipped is easy. It involves using a needle-like instrument to insert a small chip under the skin. The number on this chip goes into a database that is not only seen throughout the United States but also in some foreign countries. If your pet should somehow get separated from you, this chip could make the difference between losing him forever or being reunited. The chip is scanned and the database is checked. Information in the database includes the pet owner's name and contact information.
Trust Desert East Animal Hospital for Your Veterinary Care
At Desert East Animal Hospital in El Paso, you will find a friendly, knowledgeable staff who will welcome you and your pet into our family. Give your new pet the best in preventative care and let us be a regular part of his long, happy life. Call us today at (915) 855-4100 to set your appointment.